Dinosaur Toy Miniature Replicas A-Z at Animal WorldŽ
Dinosaur Toys Miniatures Replicas A-Z are perfect for dinosaur education, school projects, child creativity, imagination and are made of safe, durable, plastic. All your Dinosaur toy needs from Acrocanthosaurus to Velociraptor are available from Dinosaur Toy Miniatures Replica at Animal WorldŽ. " Warning Choking Hazard - Recommended for ages 3 and up "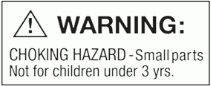 A complete list of plastic dinosaur toys includes Acrocanthosaurus, Albertosaurus, Allosaurus, Amargasaurus, Apotosaurus, Baryonyx, Brachiosaurus, Camarasaurus, Carnotosaurus, Caudipteryx, Crylophsaurus, Deinosuchus, Dilong, Dimetrodon, Diplodocus, Dunkleosteus, Edmonotosaurus, Elasmosaurus, Gigantosaurus, Glyptodon, Guanlong, Kaprosuchus, Kentrosaurus, Iguanodon, Inostrancevia, Liopleurodon, Maiasaura, Microraptor, Miragaia, Mosasaurus, Nigersaurus, Oviraptor, Parasaurolophus, Postosuchus, Pteranodon, Pterosaur, Quetzalcoatlus, Rhamphorhynchus, Spinosaurus, Spinosaurus, Stegosaurus, Suchomimus, Tapejara, Tanystropheus, T Rex, Tyranonosaurus Rex, Triceratops, Tylosaurus and Velociraptor.
* Quantity Pricing Available. Follow link for details.