Animal Toy Tubes at Anwo.com Animal World«
Animal Toy Tubes in alligator, exotic birds, butterfly, coral reef, dinosaur skulls, Galapagos, insects, ocean, penguin, pets, rainforest, trees, venomous reptiles, for educational toy tube play fun at Anwo.com Animal World« " Warning Choking Hazard - Recommended for ages 3 and up "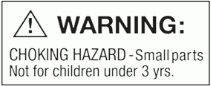 * Quantity Pricing Available. Follow link for details.
A comprehensive list of Animal Toy Tubes available in the
plastic animal toy tube
market along with suggested uses for classroom education, school projects and animal theme miniature displays.