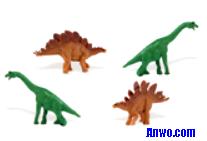 Brachiosaurus and Stegosaurus Toy Dinosaur 1" Mini Good Luck Pair
11756
Be the first one to write a review
Quantity
1 - 5
6 - 11
12 - 99
100+
Price
$1.98
$1.78
$1.58
$1.44
After entering quantity Click on "Recalculate"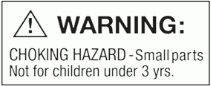 Brachiosaurus and Stegosaurus Toy Dinosaur Miniature Good Luck Mini 1" long (sold in pairs - one each brachiosaurus and stegosaurus) are realistic plastic toy animals play fun at Anwo.com Animal WorldŽ. Made of safe, flexible detailed plastic these miniature dinosaur toy measure a mini 1"H x 3/8"W x 1 1/2"L (brachiosaurs) and 3/4"H x 3/8"W x 1 3/8" L (stegosaurus). ** Choking Hazard - Not suitable for children under 3 years of age ** Shop our
Dinosaur Gifts at Anwo.com Animal World
page for additional Dinosaur gift items. Shop our
Animal Toy Miniature Wildlife Replicas A-Z at Anwo.com Animal WorldŽ
page for additional Animal Toy Miniatures.
To buy the Brachiosaurs and Stegosaurus Toy Dinosaur Plastic Good Luck pair Mini 1" click on "Order":