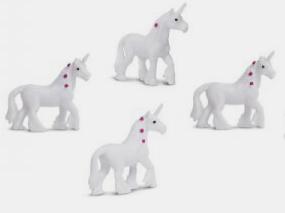 Unicorn Toy Mini Good Luck Miniture 1"
11814
Be the first one to write a review
Quantity
1 - 5
6 - 11
12 - 99
100+
Price
$0.99
$0.89
$0.79
$0.72
After entering quantity Click on "Recalculate"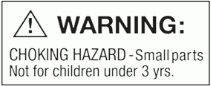 Unicorn Toy Mini Good Luck Miniature 1" is carry with you Unicorn lover fun from Anwo.com Animal World. Sold individually. Featuring mini pink and lilac ribbons in the mane, this Unicorn toy Mini Good Luck Miniature figurine looks amazing and is perfect for school project and artful displays. Shop our
Unicorn Gifts at Animal World®
page for all our Unicorn lover gift ideas.
Video of the Mythical Animal Toy Minis on You Tube
You may also be interested in our Best Sellers: