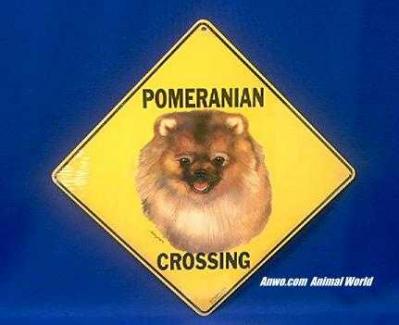 Pomeranian Crossing Sign is dog crossing signs safety or home decor from Animal World®. Made of durable lightweight aluminum, this Pekingese Crossing sign is perfect for outdoor function or indoor decor, measures 12" diamond square and has a hole for easy hanging. Shop our Pomeranian Gifts Store at Animal World® for all our gift ideas.
To buy the Pomeranian Crossing Sign shown simply click on "Order":
More information article on imaginative ideas for use of the Pomeranian Crossing Sign.
You may also be interested in our Best Sellers: