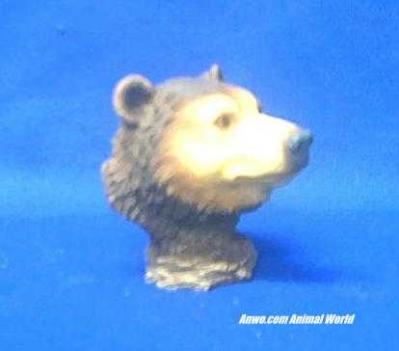 Grizzly Bear Head Figurine Mini Westland is hand painted, made of cast stone statue and measures 3"H x 2.5"L x 3"W at Animal WorldŽ. Grizzly Bear Head Statue features a detailed mini bust of a grizzly, the perfect gift for your bear lover. Shop our :
Grizzly Bear Gifts Store at Animal WorldŽ
page for additional Grizzly Bear gift items.
To buy the Grizzly Bear Head Mini Figurine click on "Order":
You may also be interested in our Best Sellers: