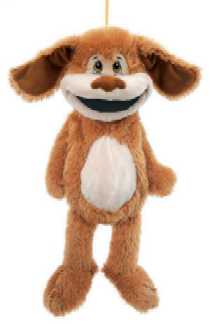 Buster Dog Tum Tum Stuffed Animal Plush at Anwo.com Animal WorldŽ is storage stuffed animal fun. Just open Buster Dog big mouth wide, put your treasures inside, for the tummy tum tum to hide. Hangs from your door or wall hook and measures a large 24"long x 12"wide and features super soft brown, tan huggable plush. Shop our
Fiesta Tum Tums Store at Anwo.com Animal WorldŽ.
page for more Tum Tums.
To buy Buster Dog Tum Tum simply click on "Order":