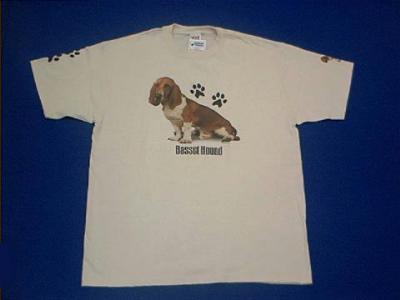 Basset Hound T Shirt Adult and Youth Sizes is printed in the USA at Animal WorldŽ for dog lover t shirt fashion fun. Featuring a large Basset front design, small Basset sleeve design, and a paw prints sleeve design, this Basset Hound T Shirt looks great and is printed on natural color 100% cotton. To shop all our Basset Hound Lover Gifts click here:
Basset Hound Gifts at Animal WorldŽ
To buy the Basset Hound T Shirt USA simply click on "Order" above.
You may also be interested in our Best Sellers: