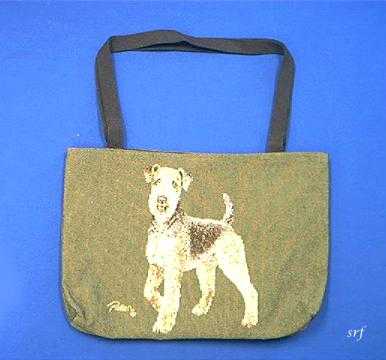 Airedale Totebag USA is dog tote bag fashion at Animal WorldŽ. Made in the USA this Airedale Totebag is perfect for books, office work or any thing in need of a tote and measures 17"W x 12"H x 2.5" gusset with two 24" long strap handles. To shop all our Airedale Dog Lover Theme Gifts click here:
Airedale Gifts at Animal WorldŽ
To buy the Airedale Totebag simply click on "Order"
You may also be interested in our Best Sellers: