Find perfect pet lover gift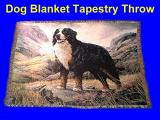 Children and adults alike will appreciate a distinctive pet lover gift from Anwo.com Animal World to celebrate their favorite furry (or not so furry) critter. Choose from a huge assortment of animal gifts to please animal enthusiasts of all kinds.

Not sure just what that special animal lover might like? Browse our alphabetical index to link to favorite animal gifts, including plush toy stuffed animals, blankets throw tapestries, animal pillows, animal crossing signs, animal puppets, animal backpacks, animal figurines, horse toy miniatures, animal T shirts, jewelry, nature sound CD's, picture frames, mugs, cookie jars, shot glasses, and more.
Anwo.com Animal World plush toy stuffed animals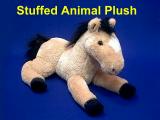 If you're on the hunt for cuddly animal toys, from the barnyard to the jungle, Anwo.com Animal World can deliver. We offer a huge selection of superb quality animal toys, including Douglas stuffed animals. These premium lifelike animals make great gifts for children, as well as being a perfect pet lover gift.

From the everyday to the exotic, small to jumbo, you'll find cuddly animal companions here: adorable Dalmatians, trusty Labradors, regal Golden Retrievers. Or if you're a cat fancier, you'll love our wide selection of soft, furry feline toys, like playful Orange or Silver tabby, sweet Siamese, cute Calico, and magnificent Black Persian.

Looking for something a little less domesticated? Our awesome jungle collection features elephant, hippo, giraffe, lion, tiger, leopard, meerkat, and other rip-roaring stuffed plush animals. And what child doesn't love dinosaurs? Animal World offers a variety of stuffed toy dinosaurs, including the terrifying T Rex.

For personality plus, check out Cheeky Charlie Monkey, Cochise the Horse, Nacho the Chihuahua, Arthur Armadillo, Sunbeam Unicorn, Swampy the Alligator, Piston the Cheetah, and Mooty the Cow, real characters, sure to provide hours of fun!