Assortment of stuffed animal plush toys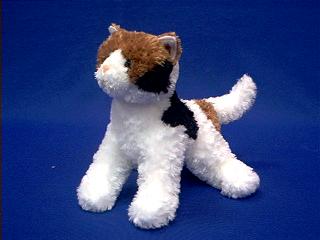 Our extensive collection of adorable plush stuffed animal toys is sure to appeal to the young as well as the young at heart. "Kids" of all ages will delight in the exquisite detail, endearing expressions, and lifelike gestures of these plush toys.

Animal World toy plush stuffed animals are perfect for all occasions -- birthdays, holidays, baby showers, graduations, anniversaries -- and Just Because. These stuffed animal toys are durable as well as endearing and will provide many hours and years of pleasure. They may even become family heirlooms. Cute and cuddly, soft and plush, they are available in sizes small to large and just waiting to be "adopted." Start a family tradition today, and add one of these lovable, huggable friends to your family. You won't regret it!
Folkmanis puppet comes to life
A fabulous Folkmanis puppet is the perfect tool for education as well as just plain fun. Use it in teaching and story telling, or just watch the kids have fun playing with it. They can even set up their own puppet show! These adorable puppets come in various sizes, from finger puppets to large animal puppets. They have many workable parts and are easy to work, even for the kids. Make the mouths open and close, heads bob, ears wiggle, wings flap, tails wag, tongues flick, and more.

Animal World is pleased to offer these visually delightful puppets in an assortment of characters, including favorite pets, farm animals, marine animals, wild animals, wild animal baby and more.

The Folkmanis puppet -- stuffed plush animals with attitude!