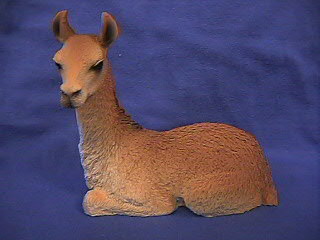 Llama figurine statue is farm animals lover home decor fun at Animal World®. Measuring 4.25"L x 4"H the Llama Figurine statue is made of cast stone and hand painted. For birthdays, holidays and office gift this Llama Figurine Statue is a thoughtful choice.
360 Video of Llama Figurine Statue on AnimalWorld.TV.
Shop our Llama Gift Store at Animal World® for all our Llama gift lover ideas.
To buy the Llama Figurine Statue click on "Order".
You may also be interested in our Best Sellers: