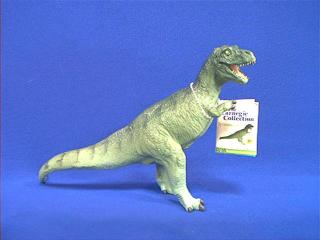 Dinosaur Toy T Rex Green Miniature at Animal WorldŽ is dinosaur lover gift educational play fun. Made of safe, colorfast, durable plastic this Green T Rex Dinosaur looks incredible and measures 6.25"H x 9"L x 2.75"W. To shop all our Dinosaur Lover Theme Gifts click here:
Dinosaur Lover Gifts at Animal WorldŽ
To shop all our Animal Toys click here:
Animal Toy Miniature Wildlife Replicas at Animal WorldŽ.
To order the Green T Rex Dinosaur Toy Miniature shown simply click on "Order"
You may also be interested in our Best Sellers: