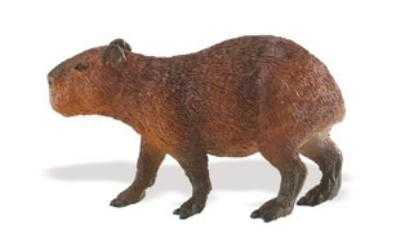 Capybara Toy Miniature Replica is educational, play fun at Anwo.com Animal WorldŽ. Excellent for creative fun, collecting, or school projects this Capybara Toy is made of safe, durable, plastic and measures 3"L x 2"H x 1"W. Shop our
Animal Toy Miniature Wildlife Replicas at Animal WorldŽ.
page for additional Toy Animals.
To buy the Capybara Toy shown simply click on "Order":